Space Conscious Living
When it comes to furniture, the smallest measurement can transform a space. It's easy to find something you love, but getting your head around sizing is the hard part. How many people can I sit around this table? Will it fit right in the kitchen? Will the kids/dog/cat/rabbit/turtle knock it over?
We're all about space conscious furniture at Grain. In the furniture world, we've been fed the constant motto of 'bigger is better'. However, we know that's not always the case. So, we've created a guide that will help you maximise floor space without compromising on seating – or fit the biggest possible desk into the smallest space. Once you know your perfect size, pick your design from our range, customise it in our online workshop, and we'll make it to the centimetre. When we say 'make it yours' we really mean it.
Kitchen Tables and No Elbow Knocking
Let's start with the basics. Based on our research, the ideal place setting at a dining table is, on average, 54cm x 36cm. This allows ample arm room and a comfortable space to eat. In the example below, the tables on the left are both industry standard sizing for 4-6 people (based on 15 retailers we studied). On the right shows a customised table size that one of our customers have.
It might be the smallest change, but it really does make all the difference. As you can see, by reducing the table by 10cm in length and by 15cm in width, you can still sit the same number of diners. However, you now gain 1.5m total square footage around the table – the difference between shuffling past uncomfortably and walking freely.
Here are our suggestions for the ideal measurements:
Room to Grow
Cosy date night for two? Family Sunday lunch? Spontaneous dinner party? An extendable dining table will give you plenty of room to grow. The Highbeach Extending Dining table offers the option to seat an extra 2-4 people once extended – adding 50cm of extra dining space. Extending tables aren't just for large rooms, however.
This is Abi and Abi's one-bedroom flat. Abi had a small space to fill but wanted to fit six people around her table. If Abi went with standard industry size, she would lose, on average, 0.3m of floor space in her kitchen area. However, by going for a custom 75cm, she can comfortably seat six around her table, and a further 2-4 more once extended. The change is table length also gives her valuable floor space, making her flat feel as big as possible.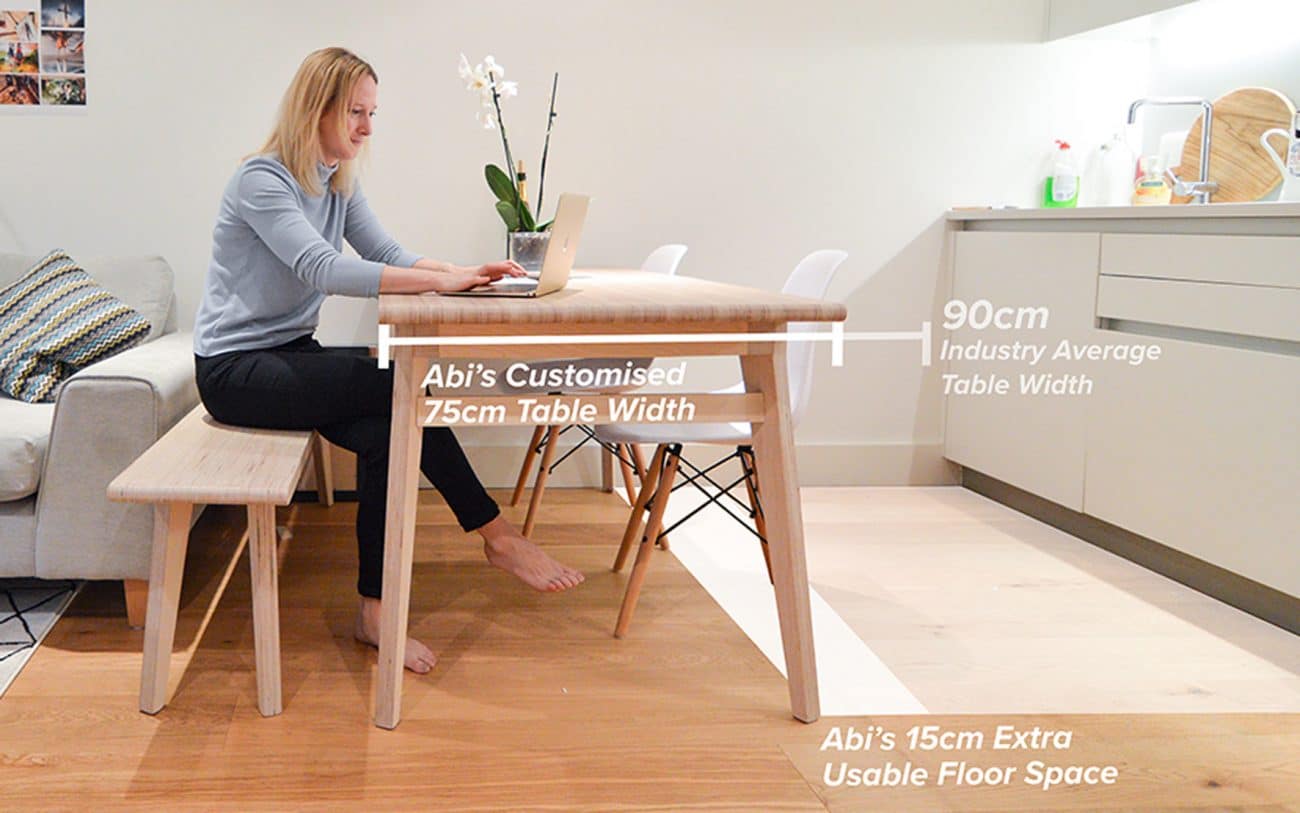 Benches are also a great space-saving option – and a nod to scandi, minimal style. Just like Abi, Celia loved the look of bench seating but was worried about them taking up too much space. However, by going for a slightly shorter bench, Celia got the aesthetic look she wanted, and the ability to slip it under the table when not in use. It looks great, doesn't it? (See below)
Our rule of thumb with the Highbeach is to go for a bench that is 30cm less than the table length. If you're going for a 210cm table, then a 180cm bench would slide nicely underneath. With the Brenin, you'd want to go for one that is 40cm less than the table length.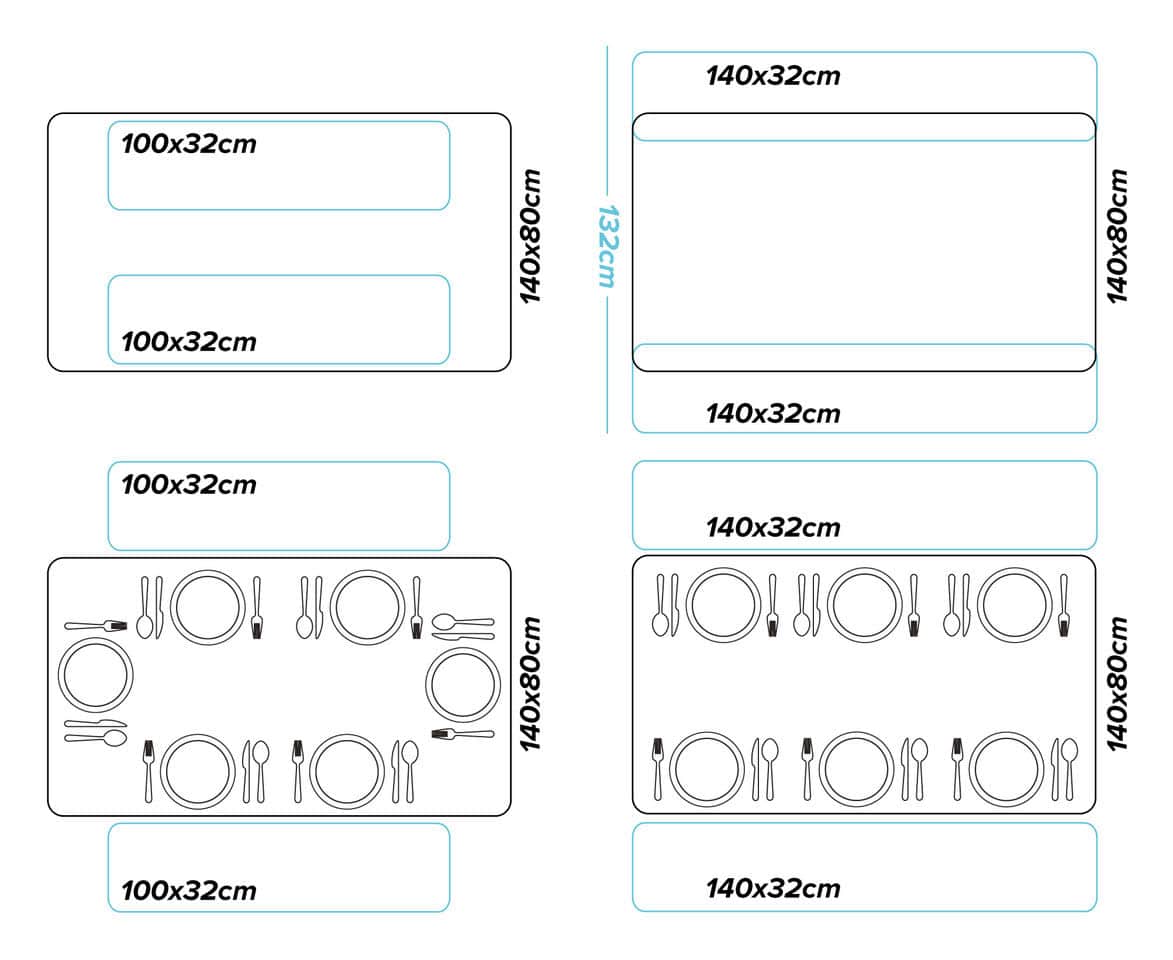 At Grain we understand that it's important to make a house a home. We're always working on ways to help you utilise your space, and the best products to fit in around it. That's why for Abi and all our customers, we want to make sure we're doing what we can to customise our products to fit your needs.
Still got a burning question after pursuing our size guide? Give us a ring, or email us at chatter@grain.co.uk and we'll (hopefully) be able to solve all your sizing woes to help make your space special.