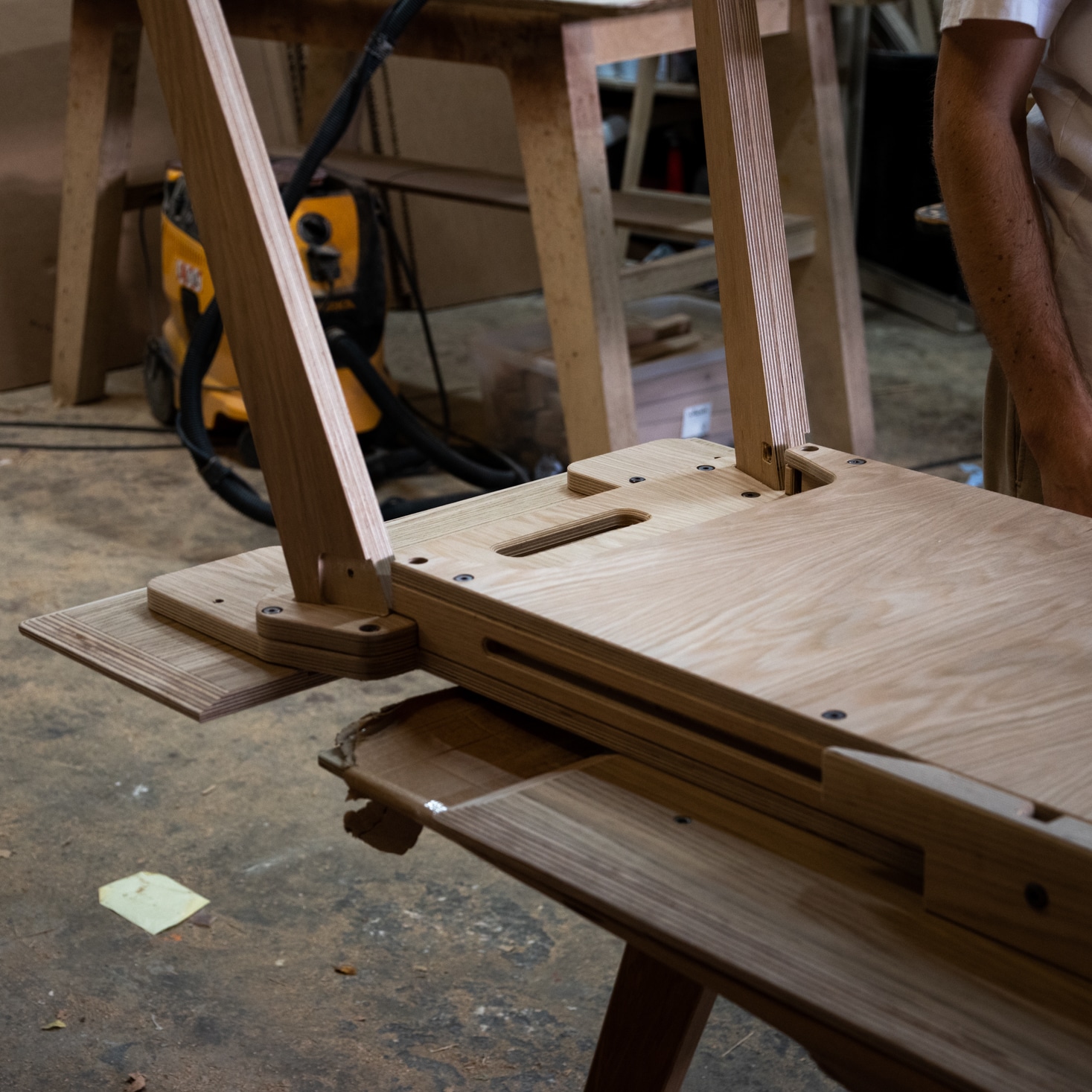 Developing a Modular, Durable and Recyclable Extending Table
Our "Highbeach Extending Table" is a great way to fit in those extra guests for dinner and we've learnt a lot during the months this has been in production. Although this current table works really well, we think we can do better.
We've been developing a sliding mechanism made from the same wood as the rest of the table that offers the same ease of use as the existing steel rails we use. Our rails, like the rest of the table, can be completely disassembled using hand tools. We've updated our inserts so they are now easily removable. This means that the lifespan of the table is not defined by the individual components as they can be serviced or replaced if necessary. It also allows for straightforward, responsible disposal at the end of life.
Our new extending table also facilitates storage for the extension leaves. Like the "Brenin" range of products, the new table will be available in lino or oak veneered plywood, which reacts less to variable heat and humidity than solid oak.
Start Date: February 2019

End Date: July 2020 (estimated)