Furniture created for your needs, only when you need it. 

Made for life, so it can cope with day to day wear and tear

.
Designed to be easily repaired, not replaced. Well manufactured, using the best materials made by talented local makers.
Responsible from every angle
Do you ever think about the value furniture can bring to your life? Most of us don't. As a result, we rarely think beyond surface level, and so we discard and replace when the time comes, without hesitation. 
Long term, this isn't good for you or the environment. So let's change. Grain furniture gives you more value, over a longer period of time, so you can build a connection to your space. We take responsibility for the impact our furniture has on the environment, and on our customers. Better for you, and better for the environment.
We call this Responsible Furniture.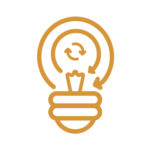 Circular Design
Design for disassembly
Easy to repair
Replaceable parts
Recyclable materials
Ethical Materials
Local suppliers
Sustainable forests
High quality
FSC/PEFC certified
Pay a Fair Price
For sustainable timber
For local, quality manufacturers
To further our research
To our team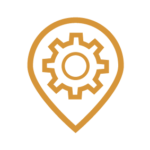 Local Manufacturing
Local to the customer
Efficient processes
Natural finishes
Skilled makers
At home with responsible furniture.
Mark and Russ sent us these lovely videos showing how their furniture fits in with their lives.
Mark's Home Office
Brenin Desk
200x60cm in Olive Linoleum
Russ's Reading Corner
Nested Side Tables
PEFC Solid Oak from Germany
It means creating products with one eye on the future – it means asking what's going to happen when our customers start wearing out our products many years down the line. How can we help people get the most out of their products and stop them becoming an environmental burden? 
This problem requires two solutions. Firstly, we work out how we can keep a product in use for as long as possible. W
e support our customers years after purchase to make sure their furniture remains in use.
And secondly, we make the materials reusable and recyclable for when it does eventually fall completely out of use.
Designing for the circular economy means once a product (or even a single component) comes to the end of its first life, it can be 100% separated back to its core material, then repaired or repurposed back into a new product. Over and over again. 
When you integrate the concept of design for disassembly into everything you do, everyone

benefits. Especially you, the customer. 
We put a lot of research and care into selecting responsible materials for our furniture. For us, that means sourcing materials from properly managed forests, located as close to our manufacturers as possible. At the moment, the closest timber we can find that meets our requirements is in Germany and Latvia.
We celebrate any knots, inconsistent grain patterns and natural features in all of the wood we source. They bring a real sense of nature to our products, and have no impact on their functionality.
Why is this the responsible thing to do? Well, because rejecting non-uniform wood causes so much unnecessary waste. By accepting our wood, knots and all, we are greatly reducing material waste closer to the source, a win for both our suppliers and likeminded homeowners. 
As we aim to preserve the remarkable texture, feel, and pattern of the material, we have worked hard to find a supplier who, like us, doesn't reject expressive wood grain. All of our timbers come from the closest and most responsibly accredited FSC and PEFC mills in Europe that we can reach. 
We carefully balance our prices to make sure we give good value to you, while earning enough to keep things ticking over. We've worked out an average across all our products so you can see how that balance works. 
53% of the price you pay goes to creating your furniture.
26% on Ethically sourced quality materials
25% on Local skilled manufacturers
2% on packaging
44% goes on running costs
16% on brand awareness 
10% on product research and development
8% on long term customer support
10% on overheads
3% on net profits 
We believe responsible manufacturing should happen as close to the customer as possible. All our products are manufactured on-demand, locally to our customers.

By only producing products when they're ordered, we make sure we only make things when they're needed. And by producing our products as locally to our customers as we can, we reduce emissions in transport. Currently, our furniture is made in North London and Leeds, so we can deliver most of the UK without our furniture travelling great distances.
Our reactive method of manufacturing cuts out the middleman, allowing for instant communication between customers and manufacturers.This approach is essential in helping us optimise waste, track our impact and stay at the forefront of sustainability. 
This is Responsible Furniture