Just after our launch back in February we had some bad news, our beloved workspace, Machines Room, was closing- and with it our ability to make furniture. Along with some additional challenges we were also facing, it was a tough time to say the least. Hurdles like this are not uncommon when starting a business, so we rolled our sleeves up and set about turning a negative into a positive.
Losing what we had actually made us realise exactly what we needed. Top of that list was finding our own workspace – it took a huge amount of persistence but we eventually got the keys to an amazing little railway arch in Kentish Town which we now call home. The other super important element of our business is having a CNC routing machine, and after some conversations with the amazing guys at Machines Room we came to an agreement to take away the very machine we've used to make all of our products, and install it in our new home. It was a really special moment for us – each piece we've made has its own DNA and the Shopbot CNC is a huge part of that. She (Sandy) now sits proudly in the corner of our Arch.
It's been a dream come true, three months after getting that bad news we've done it!
We now have a functioning workshop, a stone's throw away from Camden where Robin and I had the first chat about what would eventually become Grain. We've made some massive improvements to our website making it easier for you to buy, and it the next few weeks we will turn our little Arch into a fully kitted out furniture workshop.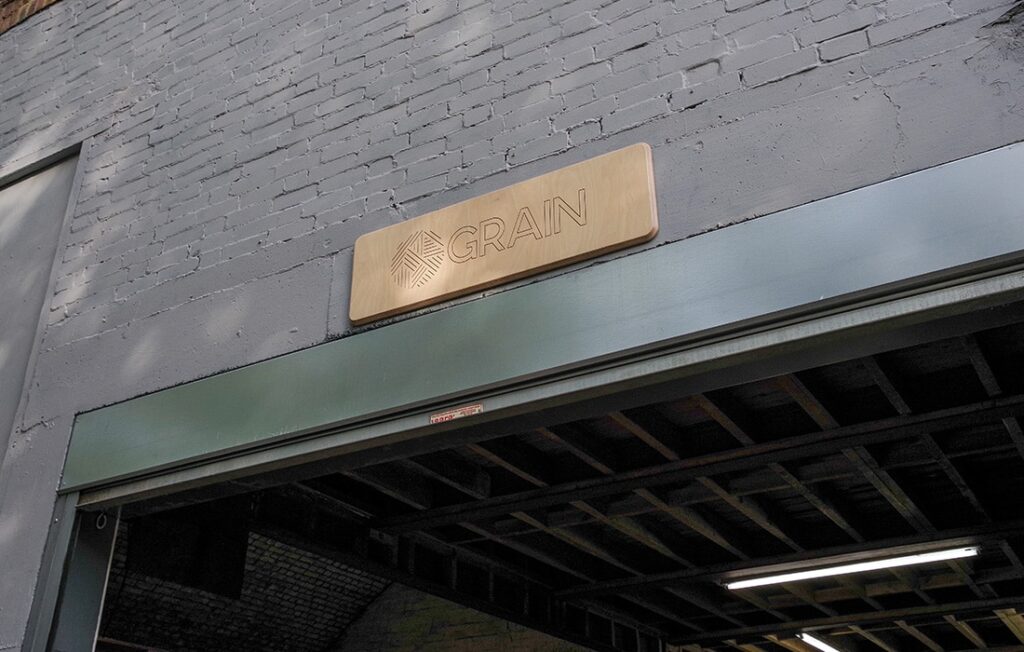 It's no secret the difficulty businesses involved in manufacturing and making are having trying to run their businesses in London. Recent articles in the Financial Times and Guardian tell of a landscape where small businesses are effectively having to compete with residential property developers for the same land, having the net effect of making manufacturing jobs unviable in a city where millions of people live. Machines Room suffered this fate, having had their rent doubled when they went to renew, but we're fighting to make sure these jobs can exist here, because we believe there should be a good balance of activities and opportunities for people in the city we love.
Though the last few months have been tough, we're so excited about the future and making you the best possible furniture, for the way you want to live, regardless of size or budget. Keep an eye on our social channels for updates on our Arch and for new products being released very soon.
Thanks for all your support, we're very excited about the future. Make it yours.
Tom & Robin