This year we're exhibiting at the 25th edition of 100% Design (part of London Design Festival) at Olympia London, and we're super excited. It's famous for showcasing some of the most prestigious furniture designers and emerging brands. To top things off, we have an incredible stand in the interiors section, right next to the main entrance! Take a look below.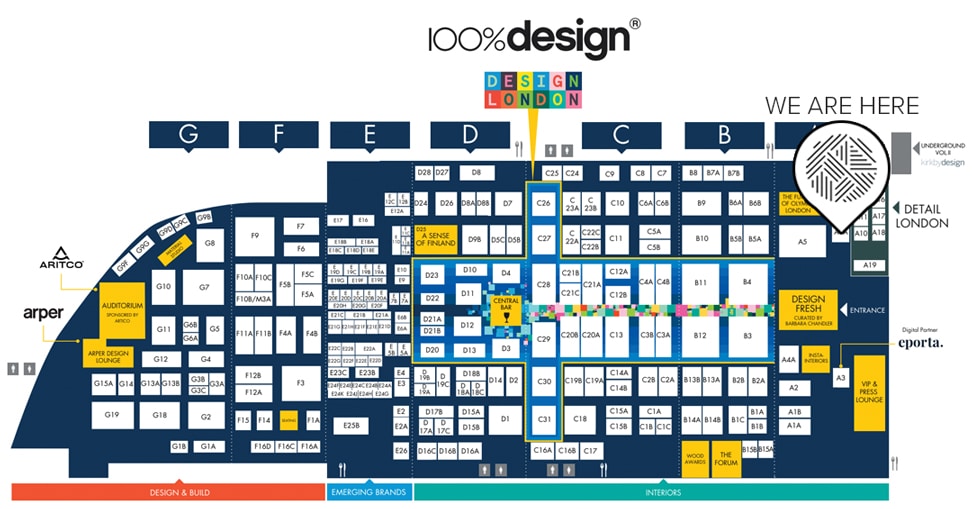 We're using the show as an opportunity to introduce the world of interiors to our 'Sustainable Flatpack'. We'll have new designs alongside our popular pieces, demonstrating how our new approach to furniture works.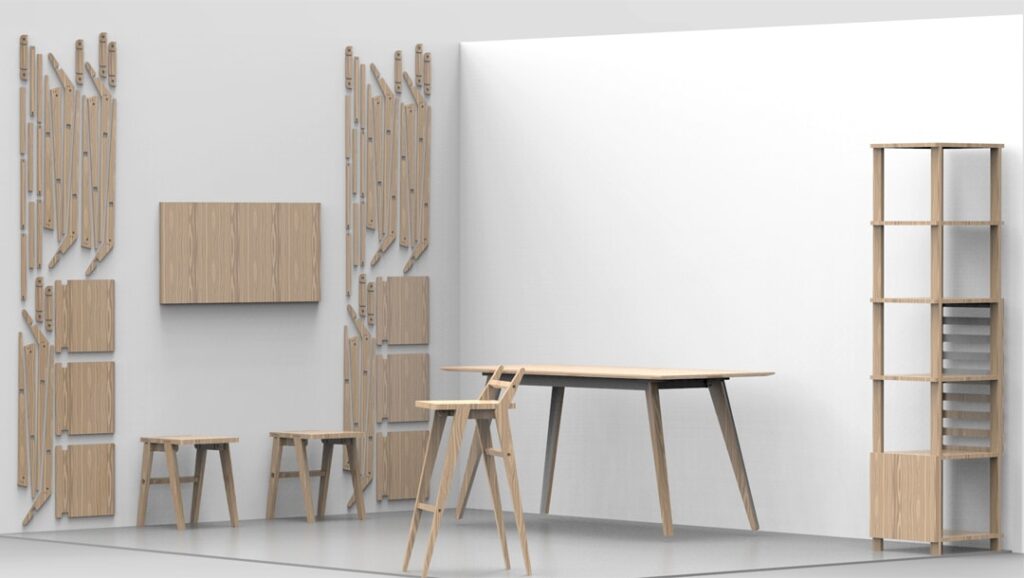 As you can see from Jamie's design, we'll have exploded pieces adorning the walls of the parts that comprise our furniture, along with the outlines of the material we cut our furniture from, so you can see how we tackle waste. Also… we're hosting a friendly competition against the clock: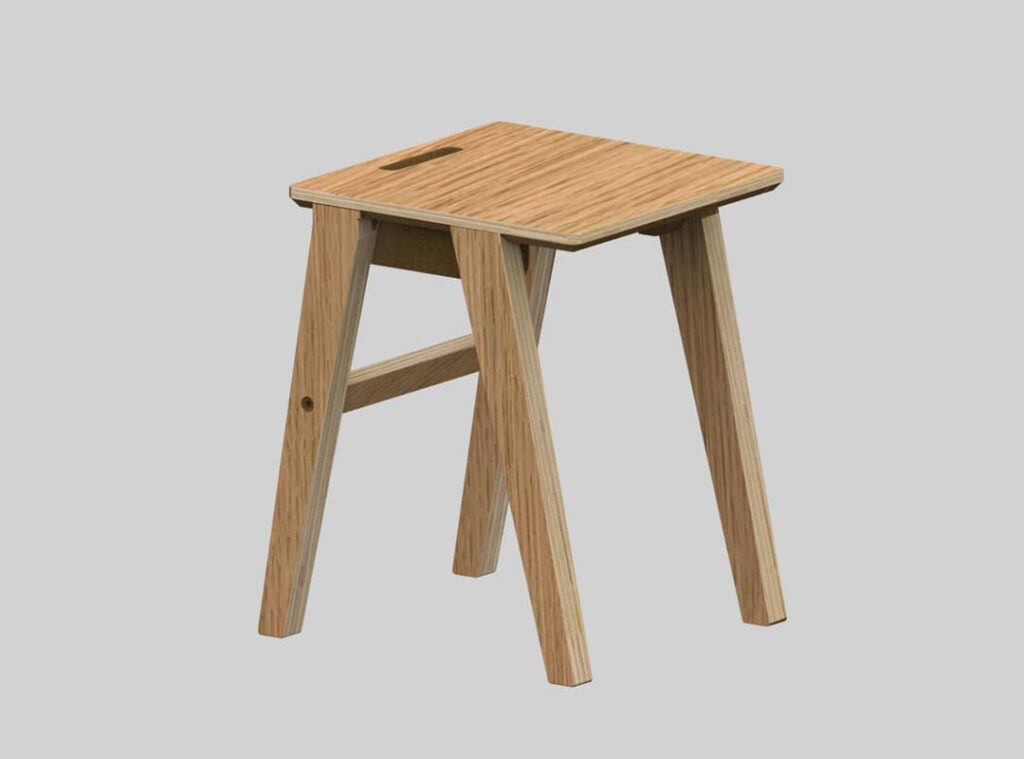 Throughout the event, we'll be testing how quickly you can put together one of our Highbeach benches, and if you're the fastest hex key spinner this side of the Mississippi then you'll win yourself a brand new Birnam Stool. It's our new Linoleum-topped, multi-functional design that's a bedside table, stool, plant stand  – well anything you want basically (looks pretty great too!).

All the details you need to know are right here:

Stand: A6C
Wednesday 18th: 10am – 5pm
Thursday 19th: 10am – 9pm
Friday 20th – Saturday 21st: 10am – 5pm
Trade and Public passes available via the 100% Design website
Call 020 8883 1456 or email us anytime if you'd like to come and say hi.